I'd forgotten that yesterday was publication-day for a new picture book. "That Naughty Meerkat" it's called and it follows on from a series of children's novels beginning with "Meerkat Madness". Furry-chested, yes; but not exactly hairy-chested titles. Still, I remember that years ago my first picture book that I had entitled "This Little Baby" was launched as "Quacky Quack-Quack!" and how tortured I was at the time about having to explain myself at parties. "A writer, eh? So what IS your latest book…?"
Ah well, the consolation is that mums, aunties, grannies and elder sisters like ducks and meerkats – and they're the ones who buy books for small children. And what a treat to find a presentation-box of Tattinger thrust into my hand by a man in a van as a good-luck gift from Harper Collins!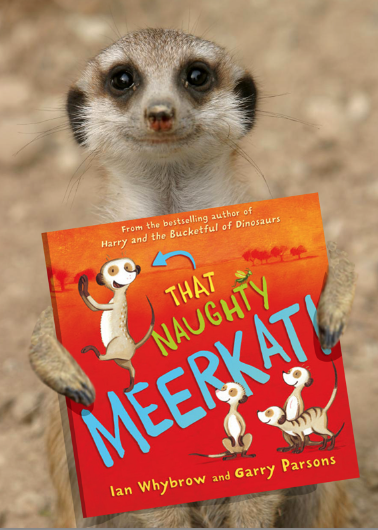 To the RAF Club in Piccadilly in the evening – and you can't get more hairy chested than that. It was for the launch of a marvellous book called Six Weeks of a Blenheim Summer – the autobiographical memoire of , Alastair Panton's experiences as a young reconnaissance pilot-officer, during the Battle of France in 1940 and as a prisoner of war. It had been hidden away for years since it was a record of a defeat: 1000 planes were lost; Panton was shot down four times in four months; the Lancastria – a troopship – was sunk and all 4000 men killed. These were terrible losses (the latter, the most complete disaster of the war, perhaps) and went unreported for fear of demoralizing the nation. The shameful truth is that they are still unknown to most of us. Thank goodness, then for Victoria Panton Bacon, his granddaughter, who wrote a scholarly foreword for it and found a publisher for it, so determined was she that this lost piece of history should see the light of day.
Apart from Victoria who spoke very movingly, among other distinguished speakers and supporters of the book were  a minister of the crown, several high-ranking RAF officers – including an incredibly vivacious 91 year-old survivor of the Long March who was just about to tell me the details of a happy diversion via a brothel when he was button-holed by another admirer – was Louis de Bernieres. In his speech he described the debacle of the Battle of France as Part II of WW1, where Hitler did what the Kaiser wanted to do – which was to push through to the coast – and in only 11 days. This was achieved largely because the Fuehrer's generals were wise enough to ignore his direct orders and equally because, although the French tanks were superior to the Germans', the latter were fitted with radios. In other words, they had the advantage that they could summon an air-strike in ten minutes.
I was fascinated by this and had a little chat with L de B. It's a measure of his generosity that he asked me what I did. I went all Quacky-Quack-Quack, of course, feeling a bit of a sub-species in the presence of the real thing. At which point he whipped out his notebook and got me to write a little message to his children who, he assured me, were great Harry and the Bucketful fans when they were younger. Incidentally, he expressed (naturally) an admiration for Joanna Lumley who was among the well-wishers and busily engaged elsewhere in the ballroom. Fired up now, and summoning hitherto suppressed reserves of testosterone, I extricated her and steered her in his direction. It was the least I could do.